Spring workshops at RHINO
Posted February 13, 2020
RHINO Contemporary Craft Gallery to host spring classes in March and April!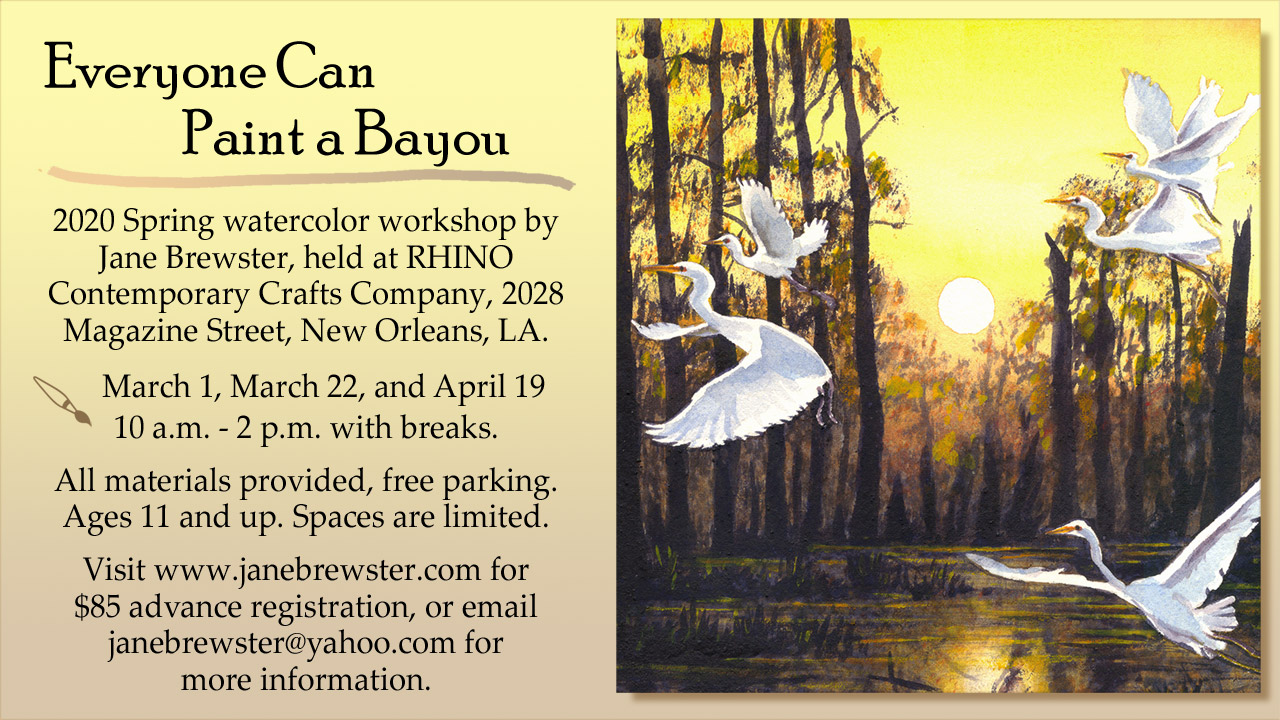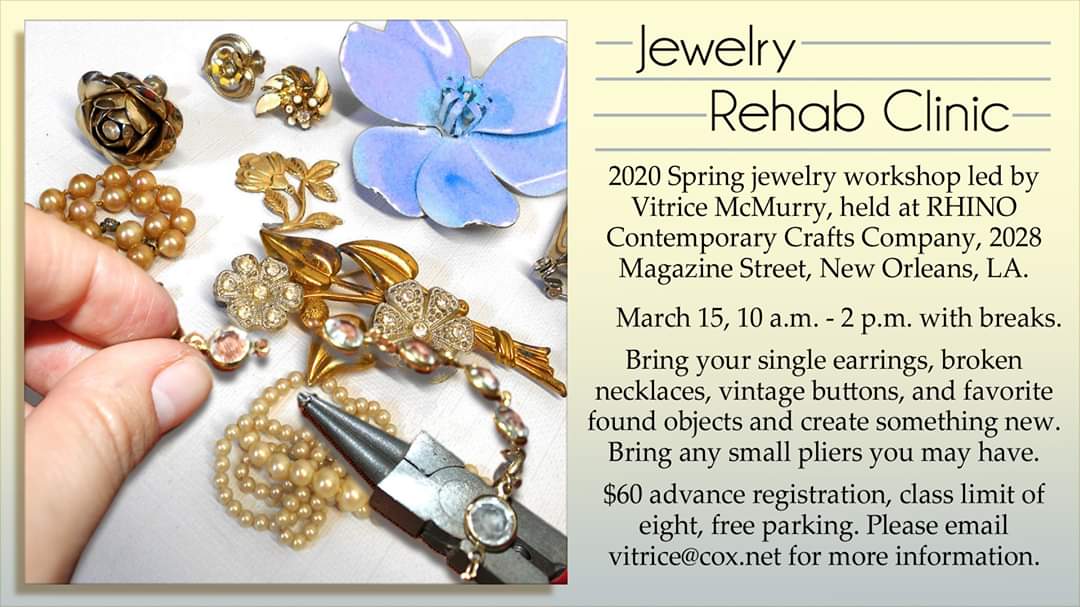 Contact the instructor directly to enroll: janebrewster@yahoo.com and vitrice@cox.net. Students should pay instructors at least one week prior to class. Fees are non-refundable, unless the class is cancelled. All classes are on Sunday, when parking in front of the gallery is free.
RHINO Contemporary Craft Gallery – Right Here in New Orleans. A non-profit cooperative of local fine crafts and art, in its 34thyear. 2028 Magazine Street, Nola. 70130. www.rhinocrafts.com.504-523-7945.
» Share: